THE WEST & NORTH GROUPS: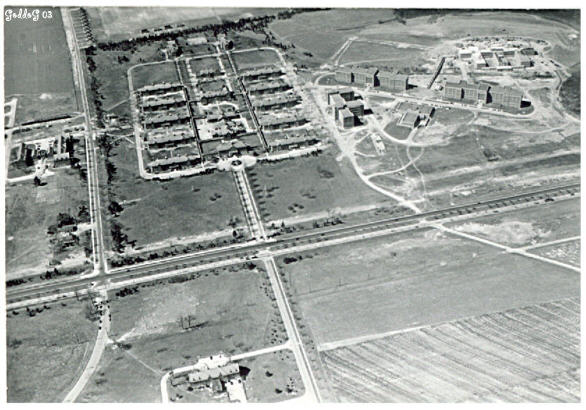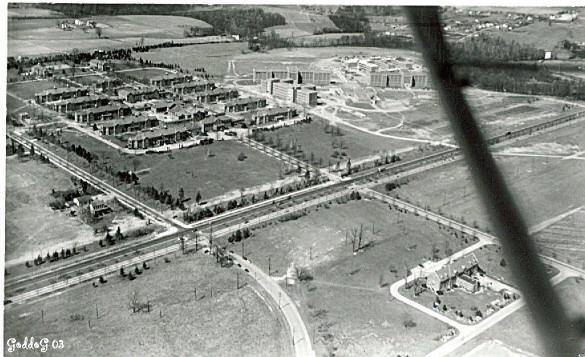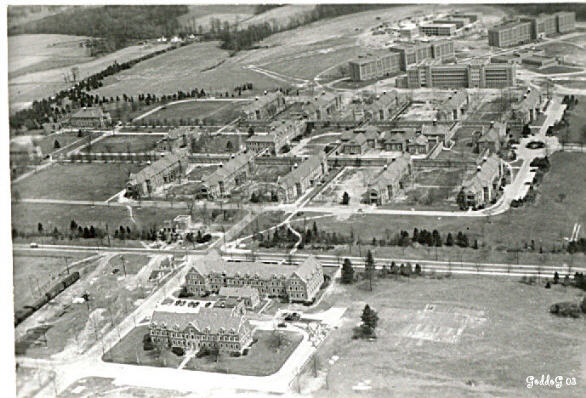 THE EAST GROUP: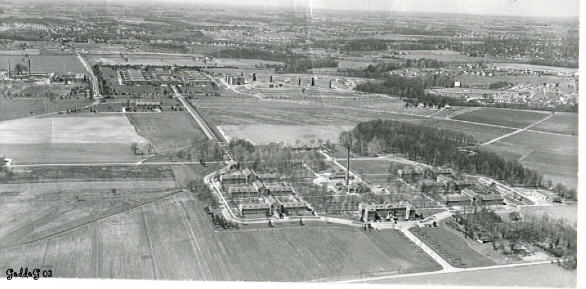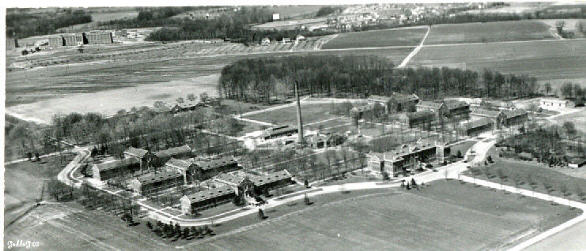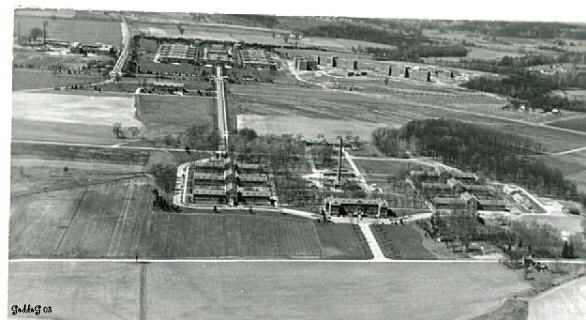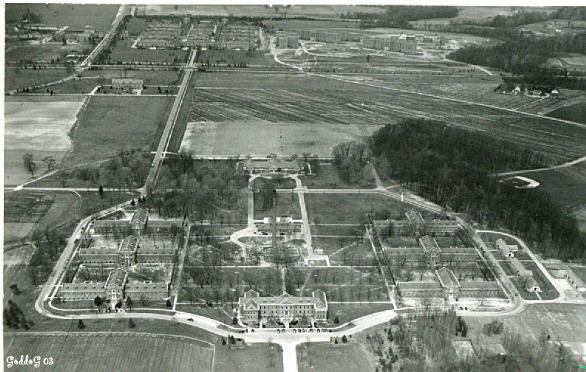 THE SOUTH GROUP & COTTAGES: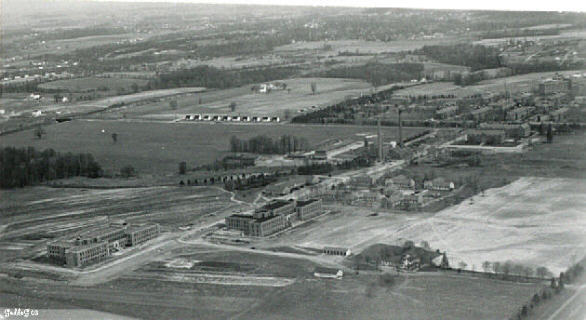 1938 Aerial Photo from USGS: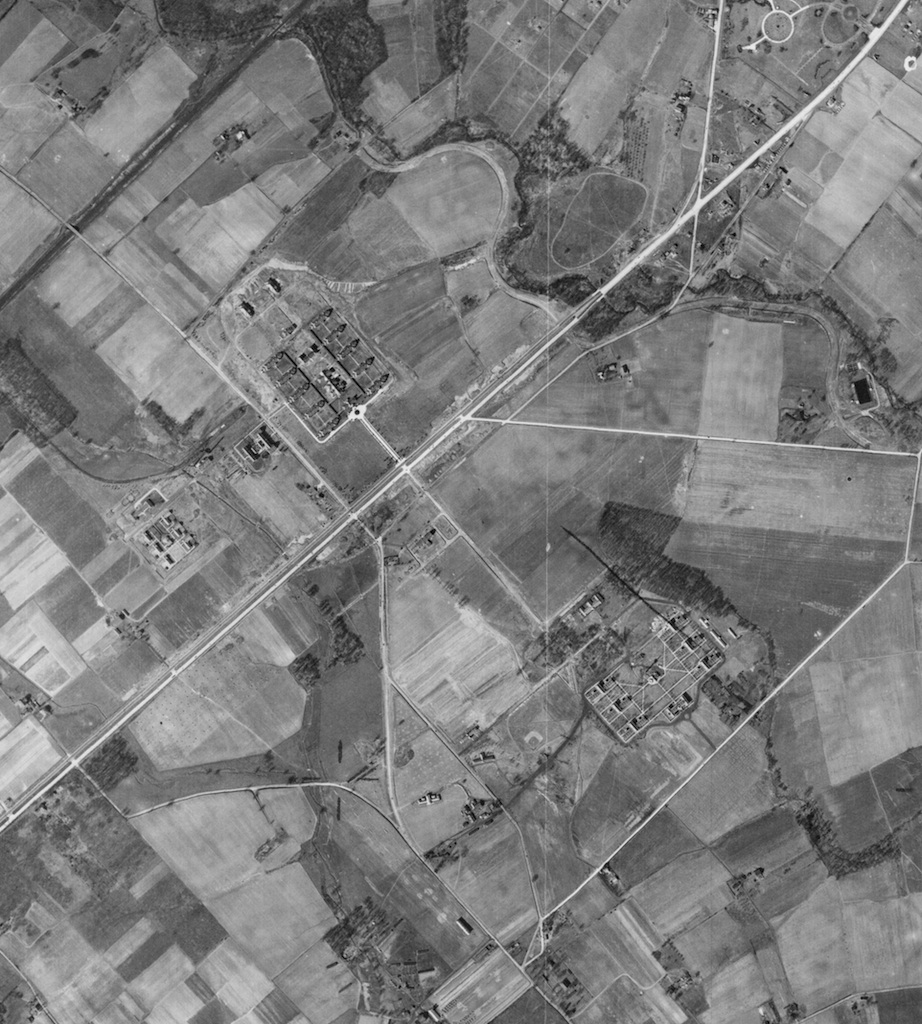 click here to download full size photo
Byberry circa 2005, photo by "Sonofgawddawg"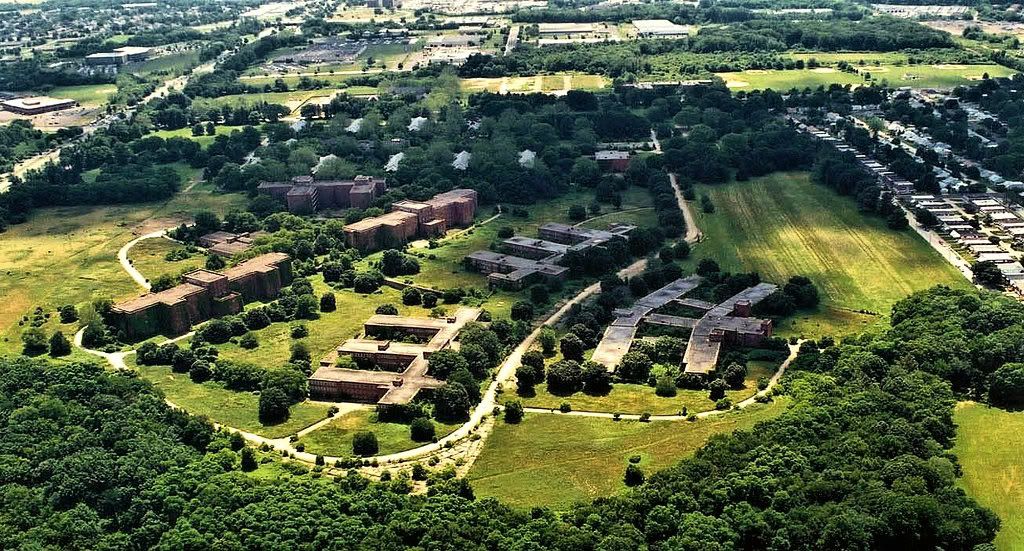 Byberry in 2010:
photos by GoddoG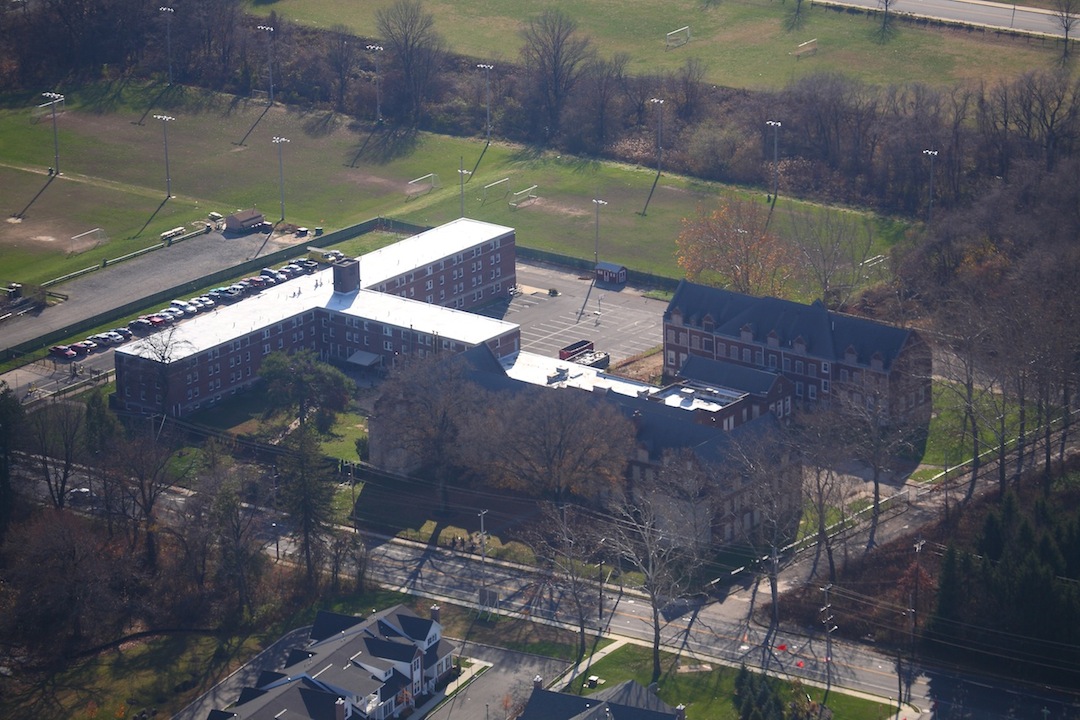 S-10 Building, Nurses Residence: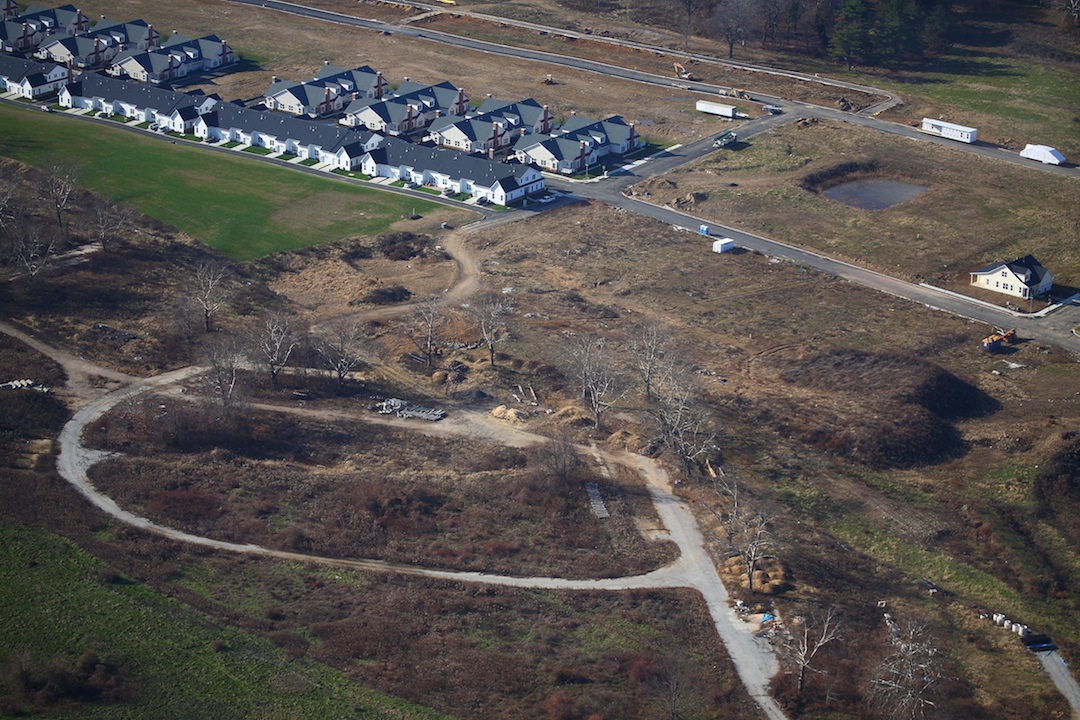 The old roadways in front of W-5, W-6, and W-7 with new housing cutting through the grounds.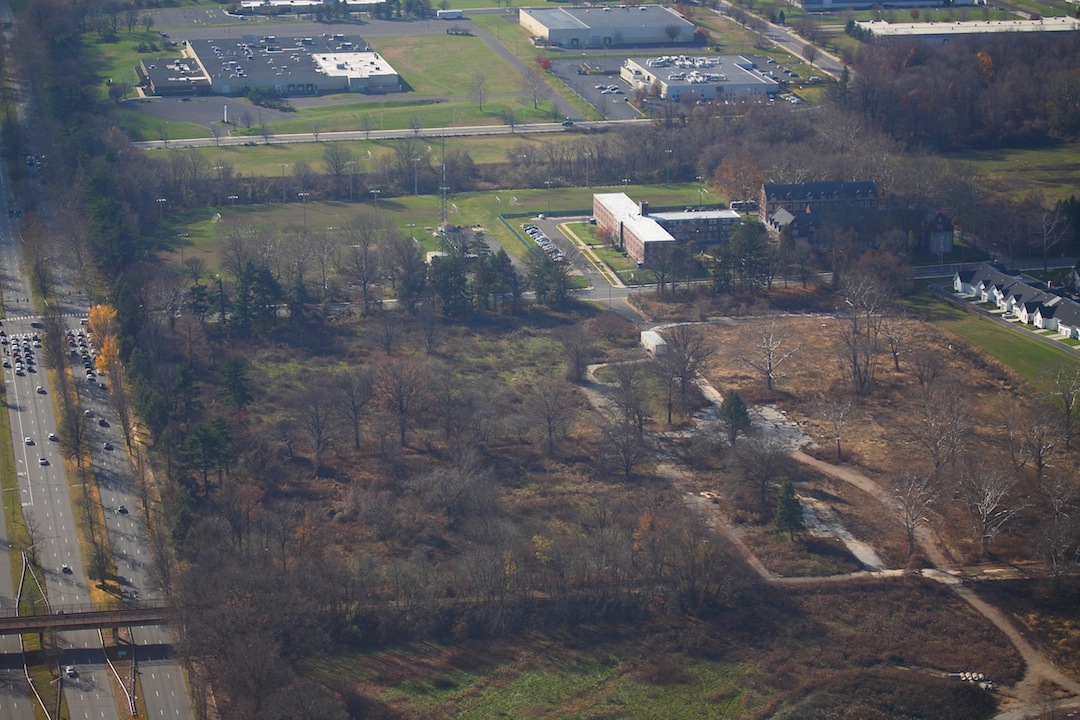 Looking south along the west side of Roosevelt Blvd. Visible are the roadways of the C Buildings.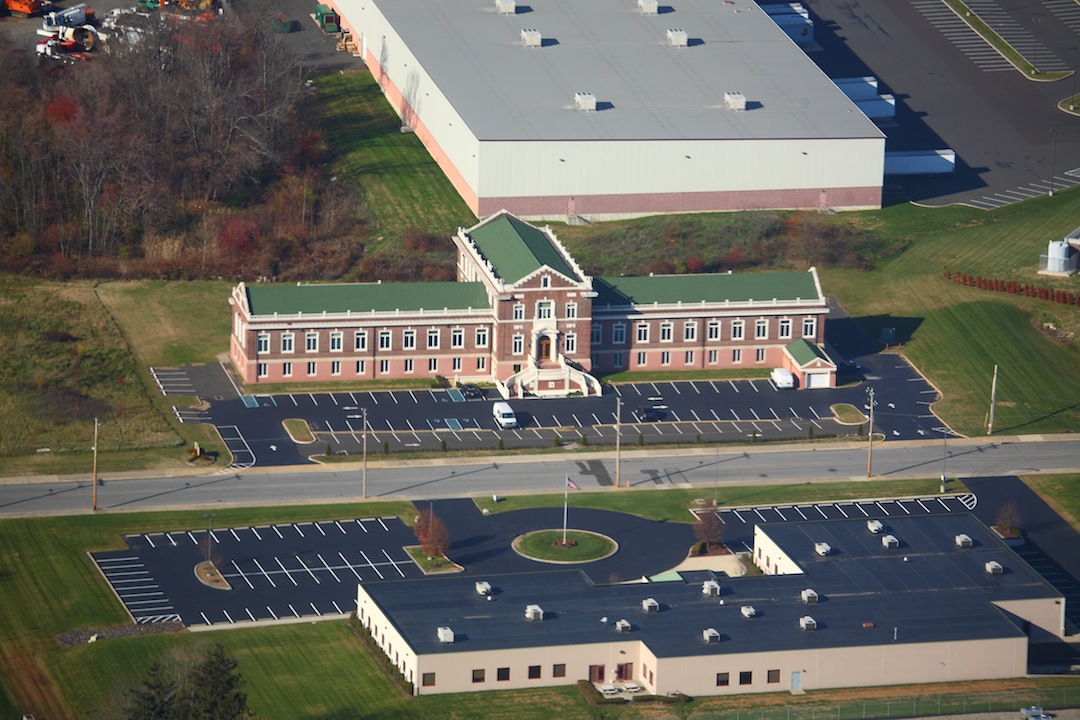 Building C Remodeled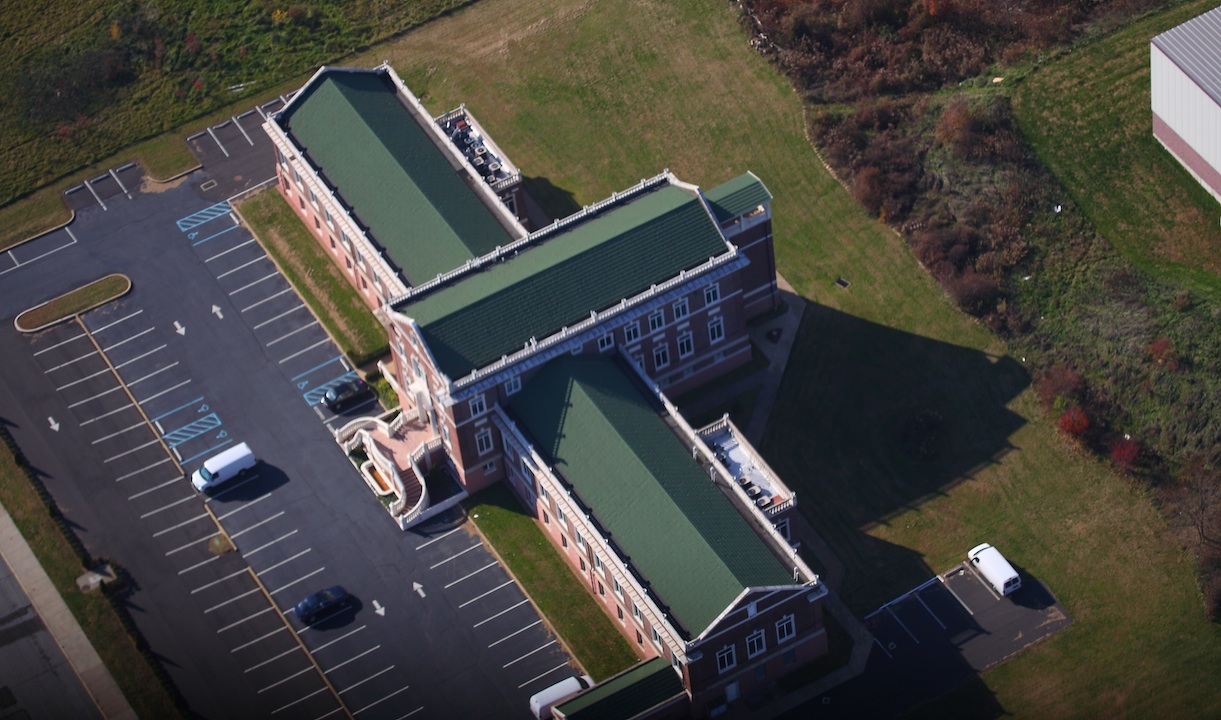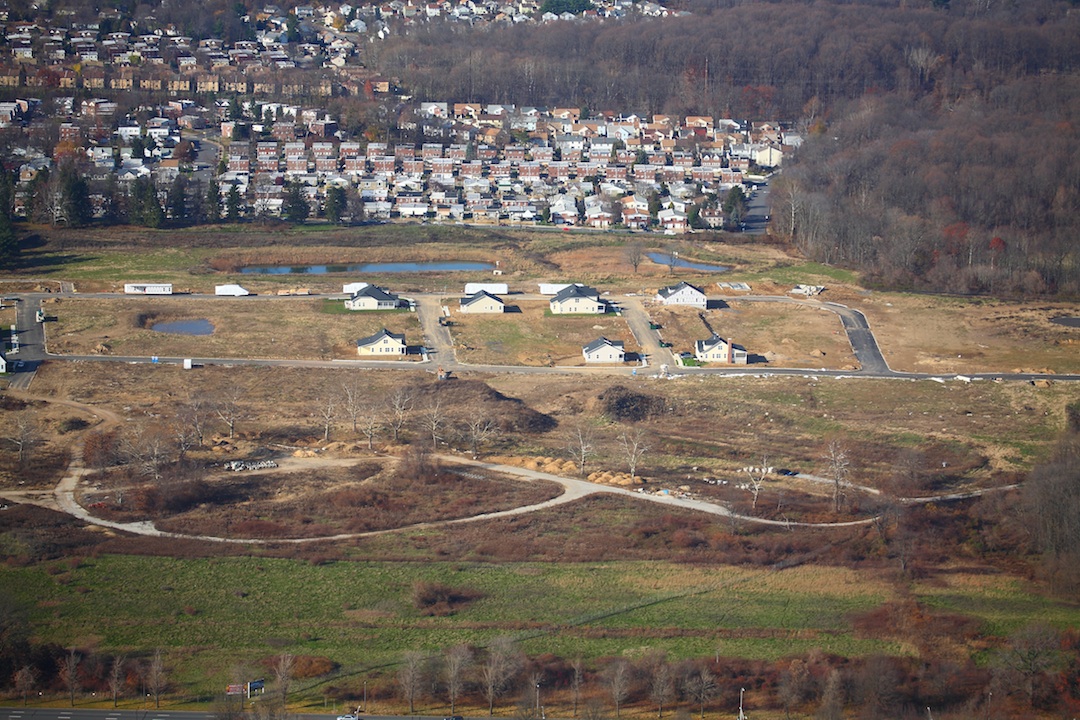 Modern Housing rises where the North Group once stood; Looking west.